Network News: September 2023
Updates on the united movement for universal child care
10/5/2023
Momentum is starting to shift for child care. This movement—united as one powerful network—is building real power. Here's what we got done together this month:
Completed the first phase of a two-phase process to align on our shared policy principles. We'll be sharing them publicly along with tools to amplify them soon!
Created a plan with an amazing team of impacted parents and family members, providers, and state and national advocates to build the political power we need to win big federal investments in child care.
Launched our Provider Constituency Group! This leadership body of the Network includes providers of all types from all across the country who will work alongside leaders on our Parent/Family Constituency Group to help shape and advance all of The Network's goals.
Planned to convene as a network in Washington, D.C. this October for our annual, regional Grassroots Assembly. Family members, providers, and organizers will get to connect and bond in-person while supporting local and national efforts to advance our agenda.
While holding this long-term movement work, Network partners also worked together to create a robust response to the expiration of relief funding for child care that happens tomorrow, September 30. Over 1,000 state and national organizations signed on to a letter demanding that Congress act. Because of the power we've worked to create, Congress responded to our demand.
Senator Patty Murray (D-WA), Senator Bernie Sanders (I-VT), House Democratic Whip Katherine Clark (D-MA-05), Representative Rosa DeLauro (D-CT-03), Representative Bobby Scott (D-VA-03), and Representatives Suzanne Bonamici (D-OR-01), Mikie Sherrill (D-NJ-11), Sara Jacobs (D-CA-51), Jimmy Gomez (D-CA-34), and Jamaal Bowman, Ed.D. (D-NY-16) introduced the Child Care Stabilization Act, which will provide $16B in emergency funding a year for the next five years.
This week, the Democratic Women's Caucus and the Dads Caucus held a press conference outside the Capitol urging Speaker Kevin McCarthy and House Republican leadership to act—including by holding a floor vote on the Child Care Stabilization Act—before the looming child care funding cliff on September 30th.
House Republicans are currently holding us hostage by reneging on funding levels agreed to in the summer's bipartisan debt-limit agreement. If they don't come into agreement by November 17, our government will shut down, which will further devastate child care. The White House estimates that roughly 10,000 children will lose access to child care starting in November as Head Start centers close without funding to operate. Read more about other impacts here.
What to do: Below are lots of ways you and/or your organization can engage with Network partners across the country to push Congress to pass the Child Care Stabilization Act AND continue to engage in our shared movement to build the equitable, universal child care system that families, providers, kids, and our economy need. We look forward to seeing you online and in-person this fall!
---
Network Offerings
We believe shared education and knowledge is key to a strong movement. Check out our videos & trainings here: childcareforeveryfamily.org/learn
The password to view all of our videos is united4childcare
---
Partner Events & Important Dates
10/5: World Teachers Day
10/10: World Mental Health Day
10/10: Indigenous People's Day
10/11: National Coming Out Day
10/24: Diwali
10/31: Halloween
---
Resources, Tools, and Opportunities
---
Recent Data & Research
➡️ RAPID Survey: Who is providing for providers?
➡️ U.S Department of Labor, Women's Bureau: Interactive Map of Childcare Prices by Age of Children and Care Setting
➡️ ZERO TO THREE: State of Babies Yearbook: 2023
➡️ CLASP: Making Copayments Affordable As Child Care Emergency Funding Expires
➡️ Child Care Aware: State Session Round Up: Summer 2023
➡️ The Century Foundation: Research on how funding cliff will impact the country & each state
➡️ The Brookings Institute: Analysis – The coming end of federal child care funding threatens working mothers' gains
➡️ Community Change: Childcare Changemakers Survey on child care cliff
---
What's happening in the states?
LOOK AT THIS LIST! State-based organizations across the country are continuing to build power and drive narrative around child care. We love to see it.
California
Colorado
Connecticut
Florida
Georgia
Illinois
Indiana
Kansas
Kentucky
Louisiana
Maine
Maryland
Massachusetts
Michigan
Missouri
Montana
New Jersey
New York
Oregon
Is there something in your state that we missed? Please email danielle@childcareforeveryfamily.org.
---
National News on Child Care
---
Featured Leader: Herlina Alvarez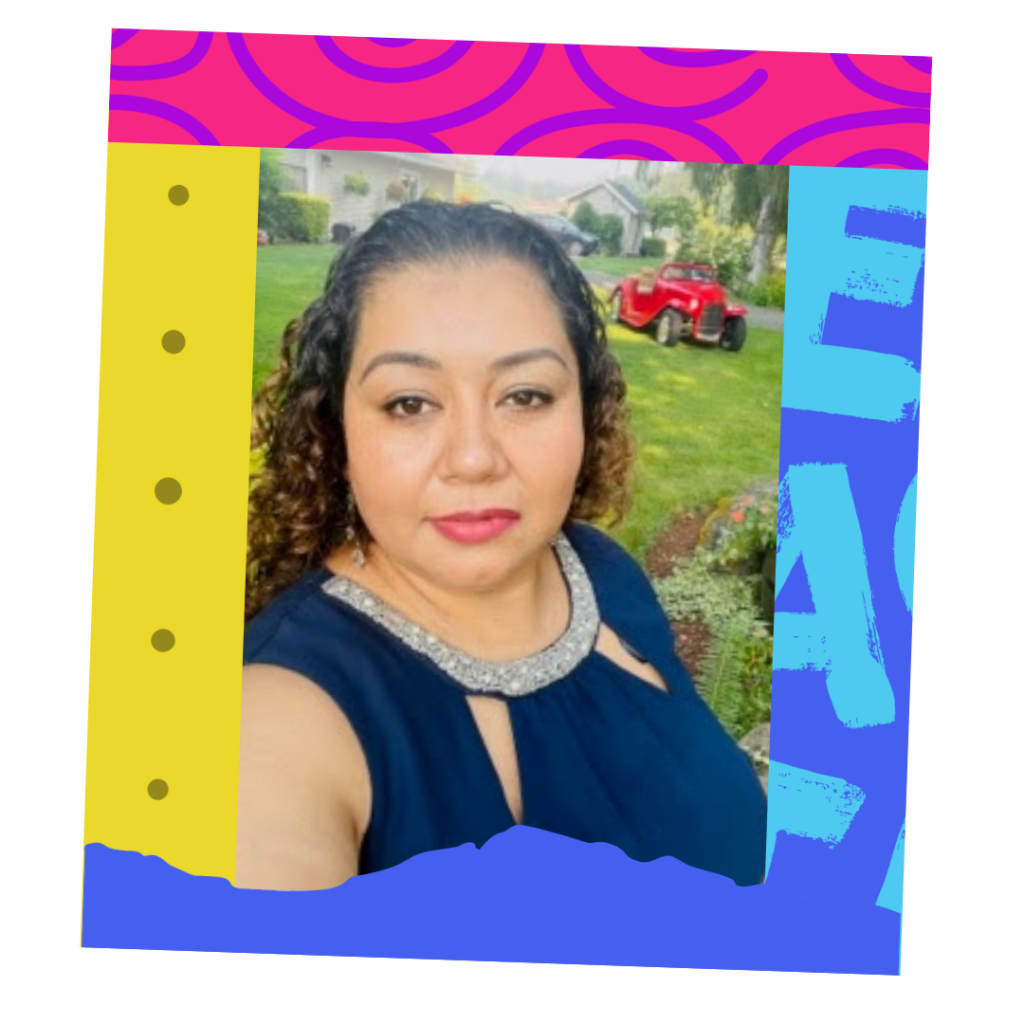 Our current child care system is founded on racist and sexist beliefs that child care is not "real work" and that women of color deserve to be paid less than white women—because of this, Latinx and Hispanic women are overrepresented in our child care workforce, which has always and continues to be underpaid. According to a National Women's Law Center analysis, Latinas constituted 7.8 percent of the total workforce but 17.9 percent of child care providers in 2019.
In recognition of Hispanic Heritage Month this September and Latina Equal Pay Day on October 5, we interviewed Hispanic and Latinx child care providers across the country.
Read our first interview with Herlina, a leader with Network partner Family Forward Oregon.
Join us in our work for universal, equitable, accessible, high-quality, affordable, and culturally relevant child care across the U.S.: